Study Italian in Perugia!
One of SPSCA's signature opportunities for our members is our Scholarship Program. Scholarships are awarded to study at the University for Foreigners (Università per Stranieri), the oldest and most prestigious Italian institution engaged in teaching Italian language and culture, located in the heart of historic Perugia. Students not only have an opportunity to improve their language skills in an intensive one-month program and meet students from all over the world, they also are exposed to living la dolce vita in the "Green Heart of Italy."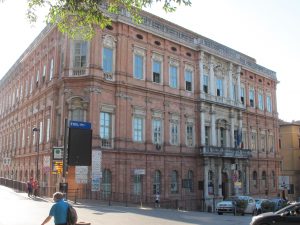 For 2022 studies, applications were accepted March 1 to April 1, scholars were selected and most have completed their studies. We anticipate we will seek applications for 2023 studies in early 2023.
Applicants must be members of the Seattle-Perugia Sister City Association (JOIN HERE), must be at least 18 years old, a U.S. citizen and have some prior basic knowledge of the Italian language.
In most cases, scholars can choose the month that works best for their schedule. In addition to tuition, a modest stipend is provided to help defray the cost of an apartment, food or airfare.
Learn more about the SPSCA scholarship program in our SPSCA scholarship FAQ. ​
Recent scholars share their experiences:
From Jeff, July 2021 scholar: "I had the pleasure of spending my July 2021 in Perugia thanks to my scholarship from SPSCA. Perugia, and the surrounding areas in Umbria, are the perfect backdrop to experience everything central Italy has to offer. The university itself is located in a beautiful building, filled with classrooms so picturesque that they make you feel like you are inside a painting. I had the pleasure of meeting locals who were always so eager to show off their beautiful city, as well as other foreigners in the program who became the perfect co-explorers of the region. A daily serving of a morning cornetto, a bowl of mid-afternoon pasta, some evening pizza, and nightly cone of gelato will feel guilt-free after hiking the inevitable inclines included in every journey through this hilltop city. Perugia offers a wide-ranging menu of activities to do in your free time, such as markets, theaters, museums, concerts, soccer matches, etc. I highly recommend using the local buses or trains to explore the surrounding areas within Umbria when you feel the need to change up your scenery!"
From Jackie, September 2021 scholar: "Living and studying in Perugia provided not just a profound experience but the culmination of a dream. It was also a pilgrimage. My Italian Mother passed away in 2020 and she had encouraged me to learn Italian and to seek out the family we have in Sicily and in Italy. So I combined my time in Perugia with trips to visit family and for the first time met my 82-year old Uncle Vincenzo in Pisa.
Learning a language at 60+ years is transformative—and deeply humbling. I am grateful to my three teachers at l'università in Perugia. Though their teaching styles differed, they were all extremely well prepared, knowledgeable, engaging, and compassionate.
This experience in Perugia gave me the opportunity to live in the present each day. I woke every morning to a stunning panorama of the beautiful Umbrian countryside and the sights and sounds of la città coming to life."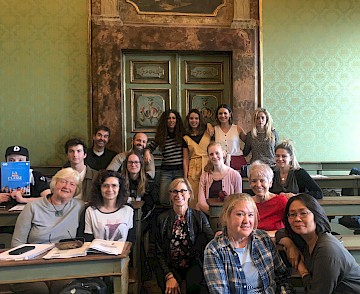 We are able to offer these scholarships through the generous support of our friends, business sponsors and the Università per Stranieri.
We thank Kent Bakke, former CEO of La Marzocco, for his generous contribution toward one scholarship in 2022.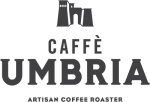 Caffe Umbria and its owner Emanuele Bizzarri have been long-time supporters of SPSCA, and the Caffe Umbria Scholarship was established in 2016. Bizzari's grandfather, Ornello Bizzarri, built a roastery in Perugia in the 1940s, and Emanuele is the third-generation to enter the coffee business. The company logo even carries a stylized version of the city's famous Etruscan arch. Caffe Umbria's Pioneer Square location is also the site of our twice-monthly Italian language conversation group, La Tavola Italiana. We are very appreciative of our long-time partnership with Caffe Umbria and Emanuele Bizzarri, and his generous support of our programs.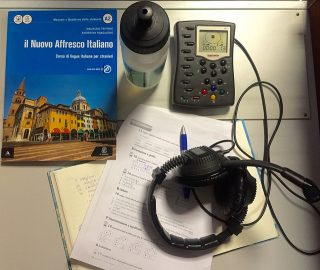 ​If you would like to make a personal or corporate contribution to sponsor a scholarship or artist exchange, please contact us.