Migration Project
Migration Exhibit in Perugia
The Seattle-Perugia Sister City Association (SPSCA) is proud to have participated in the Migration Project and continue SPSCA's mission of cultural and artistic exchange with our sister city. The exhibit at the Palazzo della Penna Museum in Perugia opened September 3 and closed October 9. It featured five Seattle-based artists whose works were exhibited alongside five perugini artists.
We are very grateful for the generous support of our donors who made our participation in this exceptional exhibit possible. We also want to recognize and thank the artists who presented their unique and imaginative work on the theme of "Migration."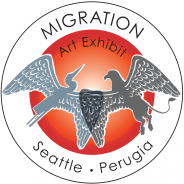 Artists Selected!
Thank you to the dozens of artists who applied on CaFÉ this winter. We are pleased to announce the selected artists, chosen by the panel, who will exhibit in Perugia this fall 2022:
SEATTLE ARTISTS/ARTISTI DI SEATTLE
Humaira Abid
Sample Piece: "The World is Beautiful and Dangerous Too"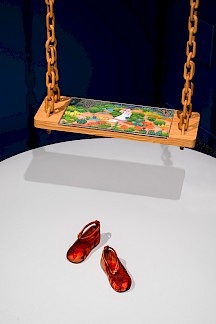 ____________________
Iole Alessandrini
Sample Piece: Untitled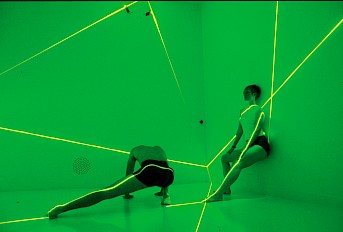 ____________________
Mary Coss
Sample Piece: "Groundswell" (in progress)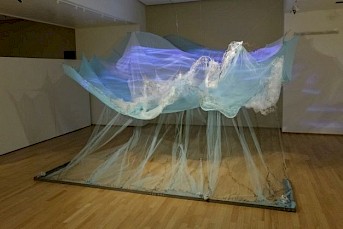 ____________________
Paul Goldstein
Sample Piece: "Origami Pieta"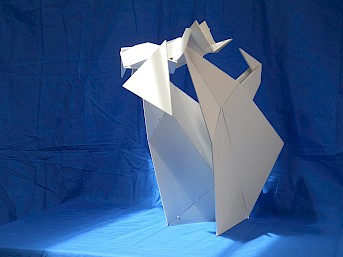 ____________________
Malayka Gormally
Sample Piece: "Woman in NYC Shirt Applying for United States Citizenship, With Help From a Volunteer"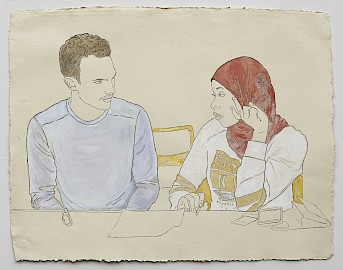 ____________________
PERUGIA ARTISTS/ARTISTI DI PERUGIA
Paolo Lattaioli
Sandford & Gosti
Tonina Cecchetti
Vilma Lok
Kim Hee Jin
CURATOR OF THE EXHIBIT/CURATORE DELLA MOSTRA Antonio Carlo Ponti
The objective for the artists from both cities is to create artwork that stimulates reflection on the concept of Migration. The project offers artists in both cities an opportunity to create artwork that stimulates reflection on the concept of Migration as fact or metaphor. Artists are encouraged to explore and expand what makes Migration relevant and transformative to the world.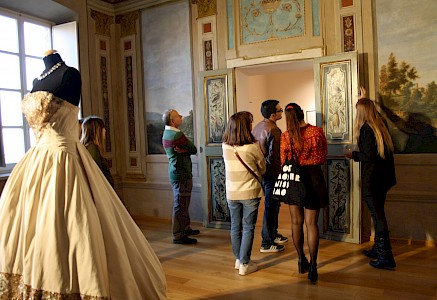 The exhibit is a joint endeavor supported by the Seattle-Perugia and Perugia-Seattle Sister City Associations, The City of Perugia, and the Palazzo della Penna Museum in Perugia. If time and pandemic recovery permit, we hope to have a preview exhibition in Seattle or artist interviews to share their work with you.
Photo of Civic Museum of Palazzo della Penna by http://turismo.comune.perugia.it/
We can't do it alone! The artists will have expenses including travel and shipping of their works to Perugia. We anticipate the cost of the project to be $20,000 USD to properly fund this cultural exchange of a lifetime including installation of their work, modest travel, meeting local artists, touring the ancient Etruscan city of Perugia, Umbria and learning about our 25-year relationship with our sister city.
With 100% support from our Board, we've surpassed our Phase Two goal - - over $10,000!- - prior to granting the awards to the artists later this year. And now we need your help, already 19% of members have donated! Please give today!
Please reach out with any questions to migrationfund@seattle-perugia.org. Our sister city cultural work is more important now than ever before.
About the Migration Logo, by graphic designer Busara Teuber:
The Migration Logo for this project is inspired by the 2 symbolic winged creatures from Perugia and Seattle.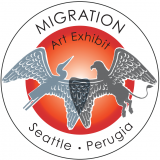 The mythical Griffin, head and wings of an eagle, body of a lion, is the official city symbol of Perugia. Perugia chose this creature as its protector during the Renaissance because of its association with strength, courage, and intelligence, and the symbol can be found all over. The wings give it speed; the claws give it ferocious power.
The Great Blue Heron is the official City Bird of Seattle. According to North American Native tradition, the Blue Heron brings messages of self-determination and self-reliance. They represent an ability to progress and evolve. The long thin legs of the heron reflect that an individual doesn't need great massive pillars to remain stable, but must be able to stand on one's own.
Teuber graduated from The College of Fine Arts in Bangkok, Thailand, and moved to the US to continue her education. She received a bachelor degree from University of Washington with a graphic design major. For 7 years, she worked for corporate firms before starting her own design business in 2002. She founded Ilee Papergoods in 2007.